The Site
Out of your mind creativity welcomes you! We are fully dedicated to the enrichment of your creative journey.  Here, you will find helpful articles and resources to assist you where ever you may be on that journey.  If you have read the book, "Are You Out of Your Freakin' Mind?, you know this site was created to inspire you and to continue fueling the creative spark you got from the book.  If you haven't yet read it, it's available here!  We are also sort of hoping it becomes an ongoing support community for fans of the book and those who genuinely want to live from their sacred, creative space.  Your opinion and suggestions are always welcome here.
The Book
"Are You Out Of Your Freakin' Mind? – break mental barriers and live from your sacred creative space" takes you on a short journey to a sacred place, where creative expression and freedom becomes second nature.  Through a series of simple exercises and candid real-life experiences, author, Kellie R. Stone, ignites your deepest creative passions, ones that may have been buried for a long time.  With a focus on positive, creative awakening, you will find new inspiration for obliterating hindrances to follow through and consistency.  Mental barriers melt away, as you follow the easy-to-understand instructions, allowing self-confidence and radiant creative endeavors to come to the forefront of your life.  Artists, entrepreneurs, designers, teachers, writers, hobbyists, and anyone who desires creative change, are challenged to "get out of their minds" and live from a sacred, authentic place, from which life-changing ideas and gifts flow freely.

The Author
Kellie R. Stone
Journey To Purpose Coach
You can be the successful, creative woman you're meant to be in this life.  You can fulfill your life dreams and passions and earn a living doing those things.  It is my passion and my commitment as your Journey To Purpose Coach to show you the way to the water, the place of nourishment that restores your faith in yourself, your creative abilities, and your dreams.  Through creative exploration, soulful exercises, actions steps, and accountability, you find your authentic self.  She is who I want you to know and embrace every day minute of your life.

From early on, my heart told me that everything I would experience in my life, from the people I would meet to the heartbreak and trauma I would experience was to prepare me for living my purpose.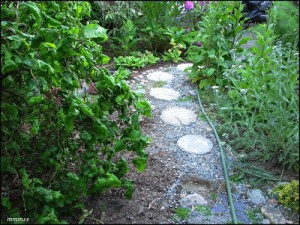 During my darkest days (yes, I've had them too) I would remember those heart messages (more like resounding calls from a bullhorn!) Like many women, I would ask…okay, scream out the question "Why me?" as I swam through a melting pot of trauma, divorce, loss, chronic illness & self-sabotage – which I now see was leading me to the dynamic work I now do today with women. Each experience empowered me to draw out the lessons and character traits I needed on my own sacred inner journey (which continues today) and to step fully into my role as a Journey To Purpose Coach.
Today, I stand before you and all women with a message of truth and authenticity.  I LOVE who I am today – and you can too love yourself!  My deepest dream is for every woman to discover, own and bring forth
 her unique reason for being here and embark on an inner journey that serves her unique purpose. I am here to guide you on your sacred inner journey and help you emerge above and beyond whatever holds you back from realizing your own dreams.  I am guided by a deep spiritual connection to God and Universal energy, my own intuitions, and by the tools and knowledge I've collected along the way. It is with these influences that I'm now able to lead women to fulfilled dreams and an authentic life filled with creativity, hope, joy, and success.